The innovative design of our muzzle is one of the safest and kindest for your dog on the market today.
Standard sizes are available and are intended for use in professional situations.
For individual animals our 'Made-To-Measure' service is recommended to ensure a comfortable fit for your pet.
Muzzles are available in wide rage of sizes to suit all breeds.
Muzzles can be used to protect dogs and owners in many situations. For example when the dog is:
Territorial
Nervous
Injured
Aggressive
Where required by regulation.
Professional animal rangers, veterinary clinics, security guards, groomers and dog trainers have used these muzzles most successfully.
Our muzzles are simple to use with a single buckle whilst maintaining shape.
The characteristics of this design allow the dog to breath, pant and salivate freely.
Leather is a natural product, which is durable, flexible and repairable.
For more information on Dog Muzzles, please contact us.
Please Note: All dogs, whilst wearing muzzles, should remain under supervision
Photos:
Muzzle fitted to Australian Shepherd
Easy to slip on from behind, decreasing the chance of being bitten.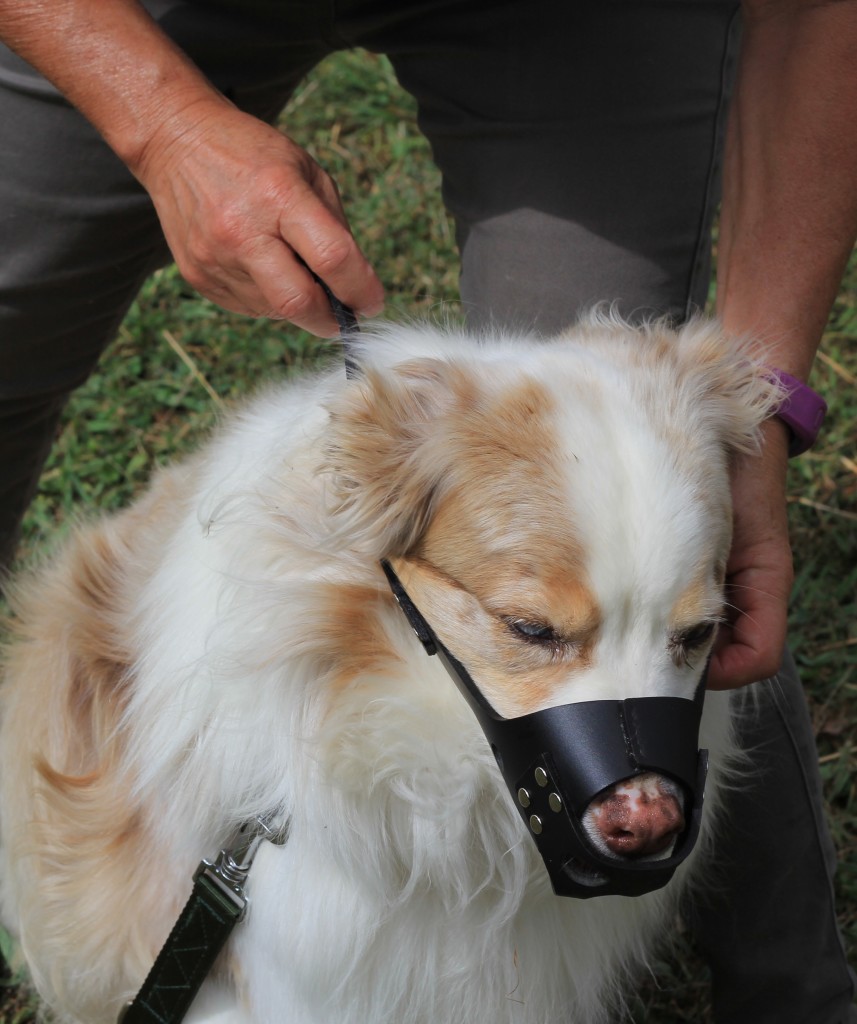 Side view of muzzle showing ventilation, designed to ensure the dog's comfort. Protect yourself and your pet.